British artist Jason deCaires Taylor has created a sculpture museum at the bottom of the Atlantic. Museo Atlantico is 14 metres under the surface of the water, so is accessible only to scuba divers and snorkelers.
英國美術家泰勒在大西洋海底,創作一座雕塑美術館。這座「大西洋美術館」位於海面下14公尺處,因此只有用水肺、呼吸管的潛水夫才能進入。
Alongside a collection of figurative works that depict poignant global matters, the underwater gallery also comprises a sunken botanical garden, which responds to the region's long standing relationship with art and nature.
除描寫令人怵目驚心的全球性事件的比喻性作品外,為呼應當地與美術和自然界長期和諧關係,這座海底美術館還包含一座水下植物園。
"The Rubicon" features a collection of 35 figures that walk towards a gate spanning the seabed, the main installation features an assembly of 35 figures walking towards a gate — a point of no return, or a portal to another world. the sea of people that make up 'the rubicon' are meticulously sculpted and carefully carved with hyper-realistic anatomical features, appearing as lifelike human relics suddenly frozen in time.
其中一組名為「Rubicon」的組合,由35尊走往通行口的人像組成,人像走向跨於海床上的通行口,象徵走上不歸路或者通往另一世界。精心塑造的這35尊人像是以超寫實、解剖學風格雕刻,彷彿是凍結在時空中的人類遺跡。
The project creates a large scale artificial reef to aggregate local fish species.
這項計畫是要製造用以聚魚的大型人工礁石。
Others are engrossed in their tablets
Jason deCaires Taylor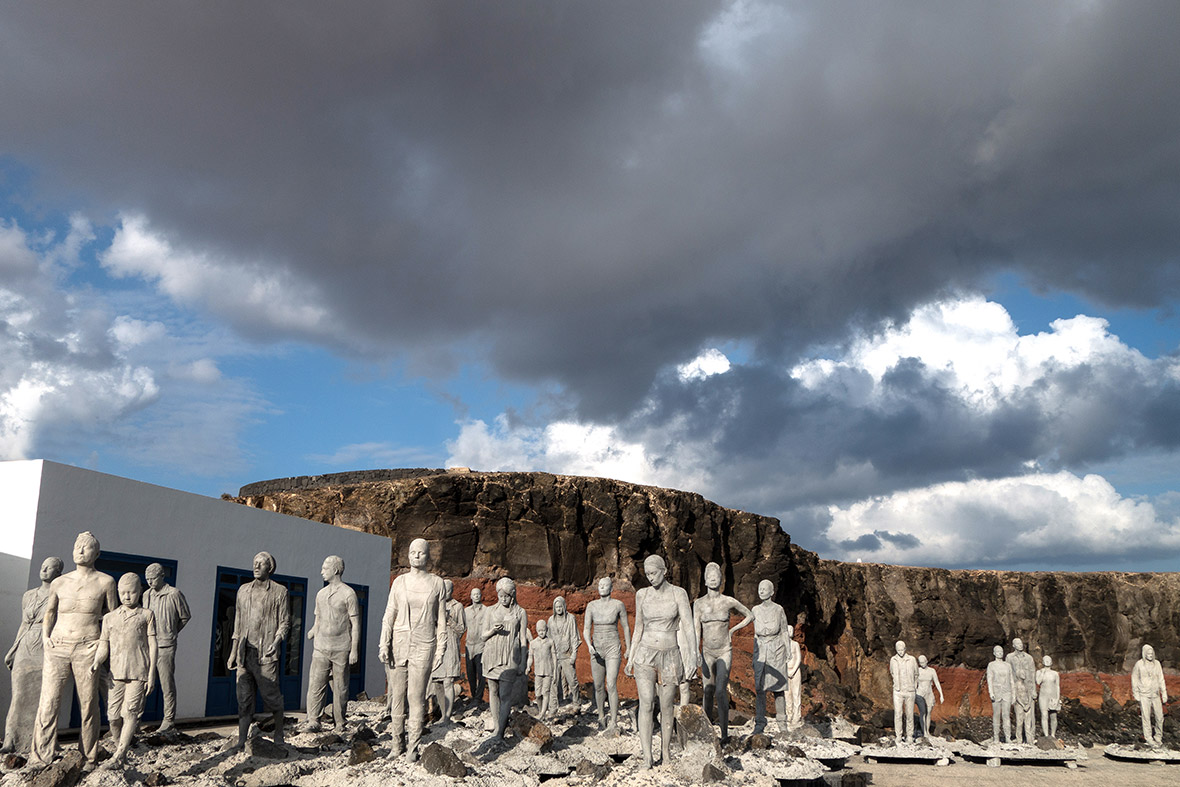 The Rubicon installation seen before the figures were submerged
Jason deCaires Taylor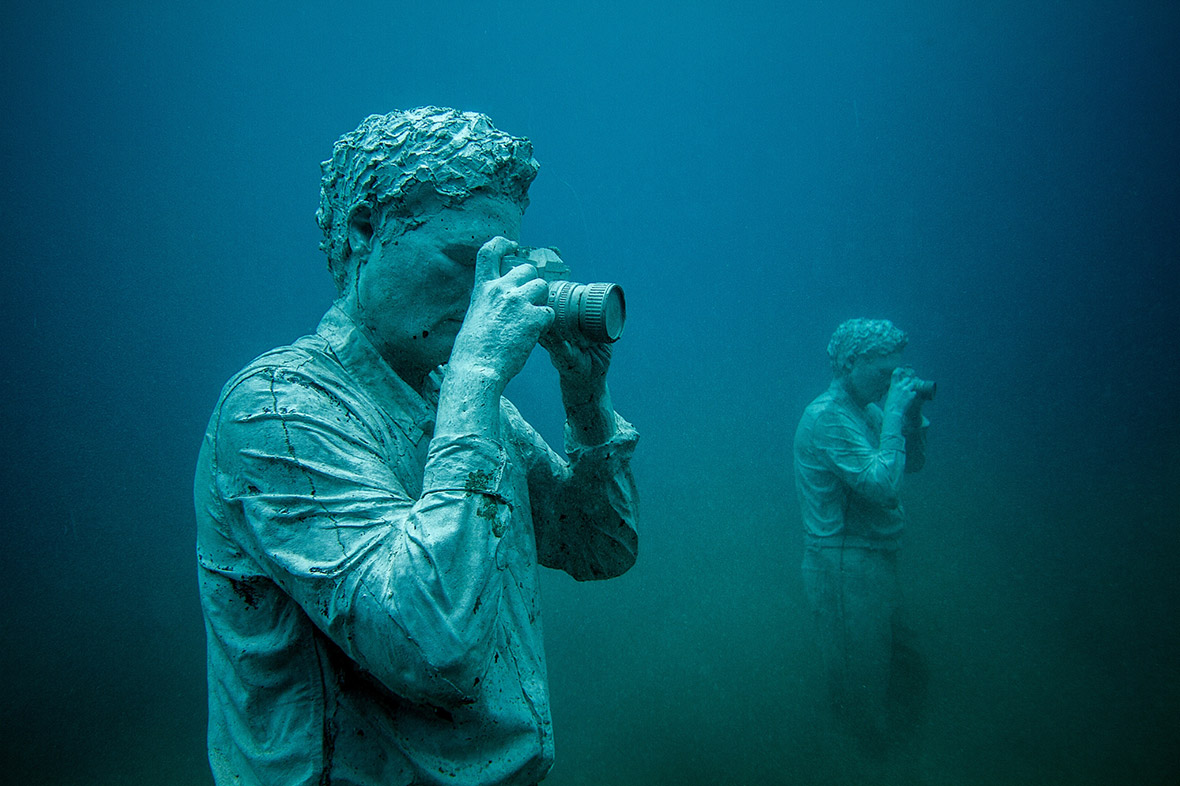 文章取自自由時報 ibtimes
(
如有不妥或侵權,請來信反應,我們會盡速處理與撤除
)